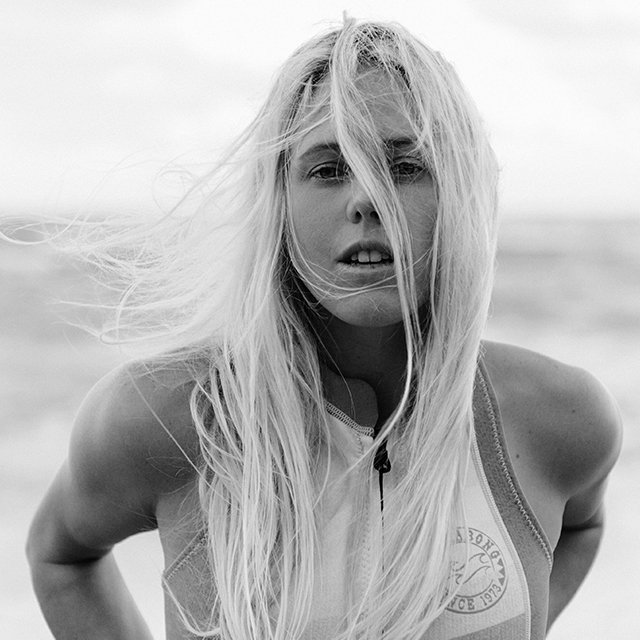 Bio
Laura Enever is the epitome of a surfer girl. She is competing in her 3rd year on the ASP World Tour and regularly dons the cutest outfits of any girl on tour. She is as talented in the water as she is at putting together the perfect going out ensemble. When asked to describe her style in 3 words, she easily answers: bold, edgy and fun.

She travels the world competing but nothing beats coming home to North Narrabeen, Australia to spend some quality time with the family. When on the road, she has a tight group of girls that she travels with. They have mini dance parties in their hotel rooms and root each other on in their heats. Having a great support system on tour is key.

Laura works hard to stay healthy. During competition season, she trains by surfing several times a day while cross-training 4-5 times a week. With a background in gymnastics it is no wonder she is a natural at surfing.

Having racked up several major accolades such as Triple Crown Rookie of the Year, and ISA and ASP World Jr Champion, she is on the brink of huge things in and out of the water.